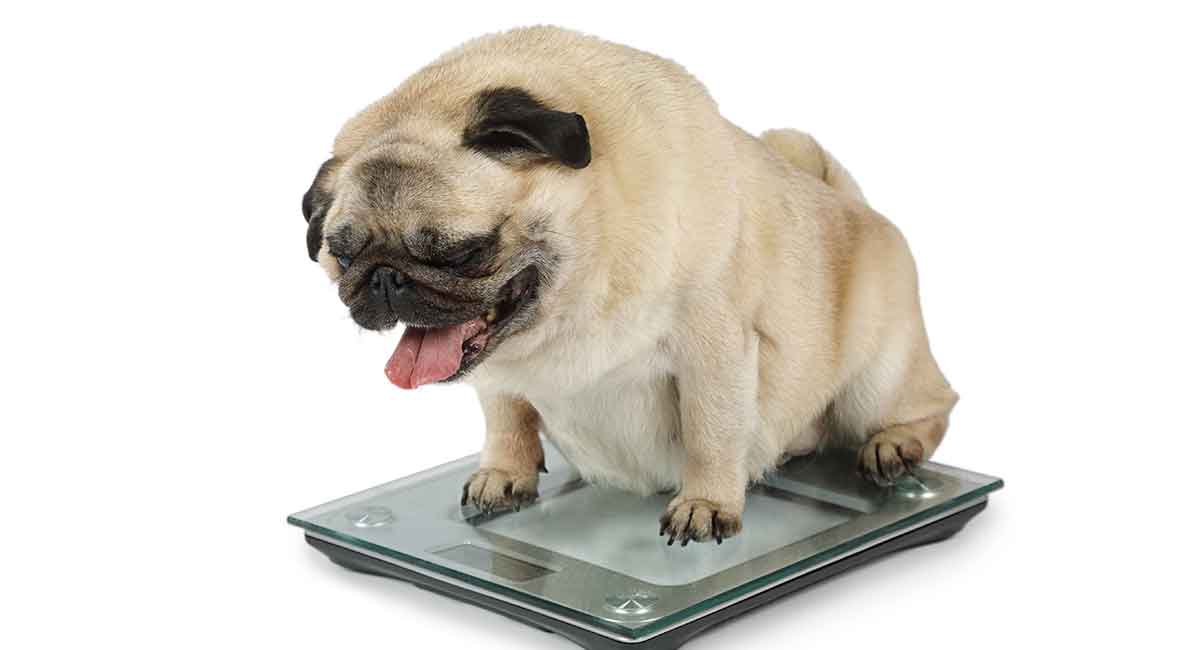 A fat Pug is likely to have health problems. This breed often has trouble breathing, even at a healthy weight, so the extra pounds are going to add up to some serious issues.
Despite their barrel ribs, Pugs should be slim with a visible tuck at the waist.
Just like for us humans, bad habits and over eating cause Pugs to gain weight.
But carrying a few extra ounces or pounds can have health implications for your pup too.